---
Events
There are many different ways to support the Susan G. Komen Breast Cancer Foundation. We offer a variety of events from bowling to cooking to golfing and driving to raise money and awareness in our battle against breast cancer.
The Komen Foundation is a grassroots network consisting of more than 75,000 volunteers worldwide. Affiliates in more than 100 cities bolster awareness of the disease and raise funds to support a variety of community-based outreach projects and a centralized research initiative.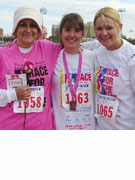 Through programs like the Komen Race for the Cure® Series and other fundraising and awareness events, Komen Affiliates raise tens of millions of dollars each year to help fight breast cancer.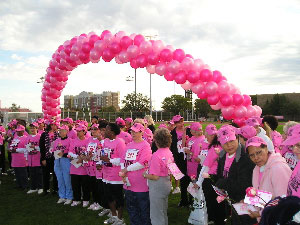 Up to 75 percent of an Affiliate's net income remains in the local community to fund educational outreach and screening and treatment programs for underserved women and those without access to these services. Remaining net income (a minimum of 25 percent) supports the Komen Foundation Award and Research Grant Program, which funds groundbreaking breast cancer research, meritorious awards and educational and scientific programs around the world.
---